10 Most Important Sugar Baby Rules Newbies Should Know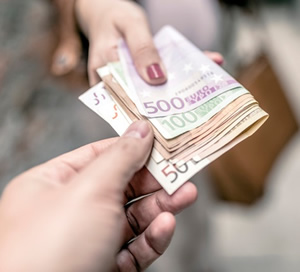 Typical sugar babies are college students or women in their early stage of career, looking for financial support and mentorship, the sugar relationship is completely new to them, in other words, they're not ready for doing "stuff" with sugar daddies yet.
In view of this, here we share 10 most important sugar baby rules to help newbies to learn how does the sugar relationship work. Each rule is extremely valuable in finding sugar arrangements and should be enough attention.

Be aggressive enough. In the sugar bowl, you will face lots of competition.The sheer ratio of sugar babies to sugar daddies is enormous! The average ratio of sugar babies to sugar daddies is 8 to 1 but can go as high as 12 to 1 on some free sugar daddy dating sites. There's no way you can get an ideal sugar arrangement without being positive about yourself.
That's why we usually recommend SugarDaddyMeet.com; this site has low competition meaning you can easily find enough POT sugar daddies.

Exercise a lot of patience. Finding a sugar daddy takes time and many new sugar babies lose their patience in the first two weeks. Actually, most successful sugar babies take months to find the right sugar daddy. As a newbie, you shouldn't underestimate the time invested in Seeking Arrangements.

Not too business-like. The money shouldn't be the only reason for you to get an arrangement. Just be clear, but not too business-like, about your expectations from the get-go. For many sugar daddies, the sugar dates will be a way for him to escape issues at home. He might want advice; he might not but mainly, he just wants someone who will listen to him.

Find a job for yourself. To be sure, the sugar relationships are never a quick fix for financial issues. You'd better have a job and don't quit your job before you find a steady arrangement. In addition, it's always a good idea to have a job just in case your arrangement ends.

Sugar babies are not prostitutes. The sugar relationships are quite different from prostitution and escort, since it's not a one time thing and you are building a "relationship." For a successful sugar arrangement, you will need to be able to have the relationship you are both happy.

Try to make friends with your sugar daddy. Most of sugar daddies are successful, mature and clever. It is important, to be honest, there's no sense in trying to lie to them, honesty is the best way to get along with them. You can developed a real friendship, this type of sugar arrangement will benefit you a lot.

Learn to protect yourself. The sugar bowl is not a place for virgins. Most sugar daddies expect intimacy as part of the arrangement, sex is likely to come up at some point. How do you get over trust issues? What if he is a scammer or salt daddy? Remember that safety is your number one priority!



Ignore those fake sugar daddies. Not all sugar daddies are millionaires who you dream of, some them are not generous because they have limited income. You're probably getting a heap of messages in first couple of weeks, but most of them are splenda/salt daddies, just ignore them.

Don't be so picky and greedy. The sugar bowl is a very competitive environment. The perfect sugar daddies(young, rich and generous) attract lots of competitors, you should try to avoid fierce competition and makes the situation advantageous for youself. In addition, there's no upside to be greedy. Ask for a reasonable sugar baby allowance, neither too high nor too low.


Don't take rejection personally. If a sugar daddy rejects you, it just means he is looking for something a little different, don't take rejection personally. Keep in mind that different people look for different things, and every sugar daddy has his own personal preference for sugar babies. It's not your fault.
---
★Related Reading★