Seeking.com Review
Seeking Arrangement - Review by Editor - Overall Rating: 4.5 out of 5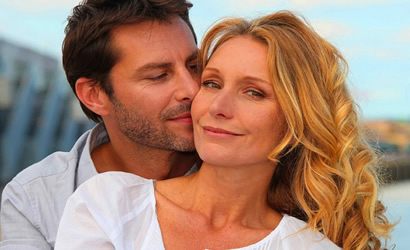 This site prides itself as the place to be if you want a relationship based on financial arrangement. People who are Seekingarrangement.com have expressly stated what they want in a man or woman they seek is the financial capability to meet their need. This is very much like a sugar daddy and sugar baby relationship where the site assures you of getting your match within 5 days of putting up your profile. The sugar daddy says what he could provide while sugar baby expressly says what they expect from prospective sugar daddy to match up. Here is not a case of beauty, education or any other personal criteria used in other sites; it's strictly about meeting financial needs.


1. About The Site
Your financial status is an essential consideration on Seekingarrangement.com, and you should make no mistake about it, this is real! Sugar baby will list out what they expect and their expenditure list. It is common to find Amazon wish list sugar babies want to receive from a sugar daddy and whoever is willing to provide such will come forward and connect.
An essential aspect of running Seekingarrangement.com is conducting an extensive background check to make sure the sugar daddy does not have a violent domestic record. This site offers something for all shades of daters including gay relationships. This site comes with an entertaining blog to keep its visitors busy and gives you funny anecdotes and useful tips to succeed on the site. Well, many consider this site a place for financial solicitation in exchange for personal endowment, to say the least prostitution, but the promoters disagree because they are strict about turning it to ground for prostitution.
This is not a place to go empty handed because of money answereth all! You have free and premium options of account opening and may wait up to 48 hours to approve your account if you go with the free option and no need to wait if you sign up for premium service.
2. Features
Profile boost, private pictures, Amazon wish-list and financial status broadcast, are some of the features you will find on Seekingarrangement.com. Although you will find the regular dating site functions, these features allow you to succeed on the platform. Since the declaration of financial statements is essential criteria on the site, there are heightened safety & security policies to safeguard its members from marauding scams on the internet. It has an in-depth and specific search to pick promising match fast; it gives special treatment for premium members who don't have to have a profile to send a message. Sharing photos with a selected member, blog articles and mobile app for flirting are some of the fantastic features of Seekingarrangement.com.
It features three levels of profile groups including Featured, New, and Background-Checked. The site is available for iOS and Android devices and makes it possible for you to be on the move while searching for your match.
3. Pricing
There are trial period and premium membership. As expected, free membership although you don't get the kind of services available to paid members. The premium account starts from $69.95 for a month; 3 months go for 59.95 per month while 6 month onetime payment goes for $49.95 per month.
Free membership for standard members
Gold Membership(Upgrade and improve your chances by 500%.)

• 1 month subscription: $69.95
• 3 months subscription: $179.85
• 6 months subscription: $299.70
4. Pros
• Ease of use. It is easy to navigate the site in search of what you want.
• Things are straightforward. Both sugar daddy and sugar baby understand what they want.
• Country-specific search. It allows you to search according to your country and location.
• Review of members. For added security, the site conducts reviews and verification of members.
5. Cons
• It has limited functions for trial members.
• Fraudulent people may escape detection during screening
• Its older members get less attention and harder to get your match with more days on the platform.
It is important to remember that Seeking.com is not about love or fun, it is about meeting personal needs. The users are specific about what they need. This is not a site to get unduly emotional for whatever reasons - just set up an account and say what want, whoever can provide it would connect with you.
6. Sites Like Seeking Arrangement
7. Editor's verdict
I like it when things are straightforward, and that is what you get on Seekingarrangement.com. The guy needs a girl to date, and the girl gives the condition for dating her. Whoever can meet these requirements would have a match, and they are both satisfied. But don't be fooled, most times things are not what they seem so some cautions are expected from you whether as a sugar daddy or sugar girl.
The matching system helps both sugar daddy and baby to get found and with the expectation set in crystal clear terms; both know what is on the table before connecting. If you have an account of this dating site, you have help getting noticed by most beautiful sugar babies and sugar daddies around. You don't have to hold back with your wish-list, whoever can meet it will approach you if you are a babe and don't worry about your financial standing, although, the more the better, just get on the site and wait for your match.
Well, one thing I must say with this site is you can be suspended or have your account terminated if you abuse the terms of service. Many users have complained about having their accounts suspended with no refund for an unused time after suspension. The site claims this is a way to check abuse of the site. I needed to add this warning, so you don't think it's a site where everything goes.
If you are ready to mingle with beautiful sugar babies and wealthy sugar daddies, subscribe now.