Sugar Daddy For Me Reviews
Sugardaddyforme.com - Review by Editor - Overall Rating: 4.5 out of 5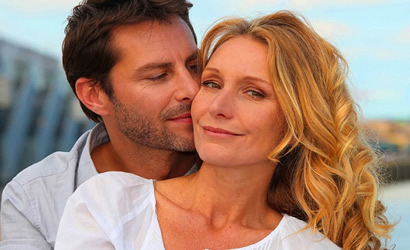 We cherish your time, and that is why we consider writing a review on the site that worth your time an excellent gift for you, the sugar daddy and babies out there. There are so many sugar daddy sites that aren't worth spending a fraction of your time on at all. But we think sugardaddyforme.com is worth spending the time to see what has for you. Before we go any deeper, this site has over 3.5 million members and still counting and happens to be one of the oldest with great history.


1. About The Site
For sugar daddies, the vast membership size means availability of lots of sugar babies choose. One thing we can't guarantee on this site is that it's scam-free due to the free joining nature it offers! With that said, you need to put on your safety jacket if you must swim in this fantastic sea of sugar daddies and babies without getting caught as a snack by sharks swimming in the same water.
If you are ready to explore Sugardaddyforme.com, you will discover the potentials it holds for you as a sugar baby. Your first time on the site would get you amazing connect, dates and arrangement as you wish. It is essential to set up your profile and define your needs as clear as possible to avoid confusion from potential matches. There are established sugar daddies as well as sugar daddy wannabes, but take your time to search well for the right guys, and you will be compensated handsomely. During your search, be ready to remove lots of debris covering the real thing you are looking to get; in the end, it pays to look for the right person and spot imposters as you flip through different profiles of sugar daddies.
Let me add that you can join Sugardaddyforme.com for free, but at some points, you will need to be paid membership to interact with potential sugar daddies. Be also warned of so many inactive profiles as is typical of free to join dating sites. To avoid sending messages to dead profiles, use the new member feature or online now feature located, active users.
2. Features
Sugardaddyforme.com features lots of fantastic stuff that make you feel cool with the site. Some of the features are available to paid members only while others are shared across all membership types. You get an email alert of a new member in your area and you are alerted when a member sent you like or kiss. A member can write on another member's profile as a reminder of likeness for them. It allows paid members to upload photos as private or members only and you can send a mass email to members that meet your criteria using PowerMatch feature. There is weekly dating schedule to see who is nearby and ready for a date. There are exclusive surveys about single moms looking for sugar daddies.
3. Pricing
Sugardaddyforme.com offers two kinds of trial accounts - a three-day trial without payment or full access for five days with 99 cents payment. Accepting trail offer is a great way to test the waters before moving into the water depth with a full membership subscription. Paid membership is categorized into silver or gold which cost $34.90 for one month silver and $39.90 for gold per month with total monthly access for silver costing $49.85 and gold total costing $49.85. For faster approval, go with the gold membership; you get approved within 10minutes of application.
Free membership for standard members
Gold Membership

• Gold membership is $39.90 per month
• Gold membership with total access is $54.85 per month
• Silver membership is $34.90 per month
• Silver membership with total access is $49.85 per month
4. Pros
• Sugardaddyforme.com works. More than half of members are getting financial help, while others are achieving the purpose of joining other than the money.
• Free profile browsing. You don't need to be a member to browse member's profiles.
• No photos upload restrictions.
• You can send gifts
5. Cons
• lack of detailed profile questionnaires
• lack of profile matching
6. Sites Like Sugar Daddie
7. Editor's verdict
Sugardaddyforme.com caters to the needs of established older men with the financial muscle to attract young and attractive women. It's a site that meets all the desires of sugar babies who need some pampering and is treated like a princess. The site has a trial version and paid membership offers. However, it is essential to know that your safety is your responsibility to apply caution when meeting strangers because the site may not have the capacity to screen every member to guarantee your security. It is a rendezvous of all shades of characters and who is interested in using the site must do their bit to be safe.
Among many of its kind, we find Sugardaddyforme.com as an outstanding sugar daddy dating site to treasure as there are more satisfied members of the platform than disgruntled ones. If you apply caution and follow the site's directives, you are guaranteed a pleasant experience using the site. We recommend you can start with a trial offer today and see if this is a place to be.