Contact us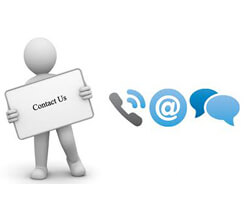 Thank you for your interest in Sugar Daddy Dating Club. We value feedback from visitors like you and encourage you to contact us with your questions, ideas, suggestions and opportunities. However, please read following points before contact us:
• We highly appreciate reciprocal links but please make sure at least one of our pages is linked to your website before you contact us.


• Customer service or technical support for the www.datingrichmen.net are not the business we focus on. You can get answers from the related websites.


• We will refuse all the sponsors and advertisement for ensuring a good user experience.


• There will be no additional reviews on the top 10 list, and we will update here if we need. You are able to send the review of your own site to us if you want to, it will be published after our team's confirmation.


Contact us by Using E-mail