Whats Your Price Review
WhatsYourPrice.com - Review by Editor - Overall Rating: 4.5 out of 5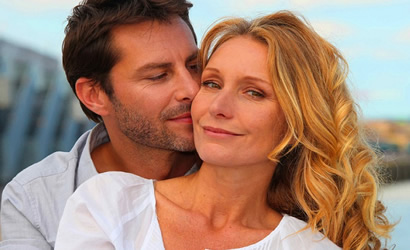 That love is blind is not a real saying in a world where many are looking for opportunities to make ends meet. People who chose to live purely on natural love to get their match often end up in lonely planet as the people they want are already on a cruise with the highest bidder. With many having a hard time getting a match, it could be better if they can buy love like going into a super mall to pick items of their choice and pay the amount on the price tag to have it. The concept of the shopping mall is here in the dating world with whatsyourprice.com offering potential sugar daddy and babies the opportunity to meet their cherished date on how much it will cost to make it happen.
1. About The Site
The site is a dating site that allows men to browse women profiles in their area and make a cash offer for a date. Whatsyourprice.com includes generous and attractive members who are up for bargain to match up and start an exciting adventure together. The rich guy wants to have a beautiful lady for her price, and that's it!
As the world progresses, more amazing concepts of human relationship will continue to make us and shape us into something unique in every respect. Launched since 2010, whatsyourprice.com is today almost a million members rich with something for everyone. It may look or sound funny at first, but as you get familiar with this novel idea dating site, you will agree with the creator this is needed in a world of high social and economic disparity to use what you have to get what you need and that precisely what this is happening.
Our finding shows this site is safe, but like on all dating sites, personal safety is advised. The promoters of the site claim to conduct background verification on every member, but how that can be possible without some guys escaping the dragnet leaves us wondering how they can achieve that. However, the responsibility is upon you to take your safety seriously and apply caution when dealing with strangers.
You can join Whatsyourprice.com as Generous or Men and Attractive or Women to pick a membership slot on the site. Complete your membership profile and move on to the business of locating a date. A Generous only pays when his offer is accepted while Attractive will have to name their price to take your match.
2. Features
• For $50, you can verify your background to get more attention.
• You can add search filters such as Location, Photos, Online, Height, Education, etc.
• Set your privacy to strengthen your security.
• post your ad, promote yourself and state what you are looking for free
• Get Recent Matches according to your offer.
• Propose a price for a date.
• Send free winks.
• Add members to your favorites and blocked list.
• Know who viewed and favorited you.
• Get verified by a cam.
• View members as VerifiedbyCam, Featured, Verified and Newest.
• Participate in poll questions.
• Search members by username, keyword, and language.
• You can know the other members` last login date and time and hide yours.
• Send unlimited messages to the members who are unlocked.
• You pay only when your bid is accepted or when you take the price of an attractive member.
3.Pricing
It offers both paid and free memberships. It provides credit packages to help members make offers to prospective sugar babies who you might like and want to date them. The credit packages come as 100 credit costing $50, 450 credits costing $150 and 1000 credit costing $250. The minimum offer you can get for a date is $5. Any offer you made under $50 will consume 10 credits of your package to unlock conversation with a potential partner. You need enough credits to offer above $200, and you can use MoneyGram, Money order to fund your account.
Free membership for standard members
Gold Membership(Upgrade and improve your chances by 500%.)

• 1 month subscription: $50
• 3 months subscription: $150
• 6 months subscription: $250
4. Pros
• It offers free membership which allows its members to look before they leap.
• You pay after your offer for a date has been accepted.
• Go direct to the point and wait for acceptance instead of wasting time on winks, messaging, etc.
• You don't have to worry about fake profile as there is a deal to fulfill before dating.
5. Cons
• Many are arguing it's digital prostitution much like what you get in brothel
• a date is cash and carry and devoid of emotional element that is key in real life relationship
6. Sites Like What's Your Price
7. Editor's verdict
If you are shy, and not very social, this is the site to go where your money can do the talking for you. For ladies whose objective is to have the man who will take care of her, coming to Whatsyourprice.com will give you the benefit of having the man with bucks to spend on your vanity. Dating is simplified, and anyone can get what they want here. After all, it takes time in real life to build a lasting relationship and the first most important step it getting someone to talk with and strike a good interaction which will blossom with time.
Get on the membership train of Whatsyourprice.com today and see what life in dating owes to you.