Sugar Daddy Today Review
Sugardaddytoday.com - Review by Editor - Overall Rating: 4 out of 5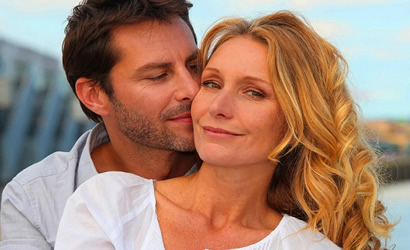 SugarDaddyToday.com was launched in 2007. It is reported that there are more than 6,000 active members on the site, and about 100 new members sign up for the site every day. Among so many sugar daddy dating sites, SugarDaddyToday has a unique feature that the site offers new users a free 7-days membership. Thus the users can use the full functions within 7 days.
1. Membership
• Place your personals and a 7-day membership are 100% FREE
• $5 per month if you if you join in one of the following categories: Sugar Daddy seeking Male Companion; Sugar Daddy seeking Sugar Baby-Female; Male seeking Online Relationship; Sugar Momma seeking Sugar Baby-Female; or Sugar Momma seeking Male Companion.
• It's free for all other categories.
• SugarDaddyToday.com accept PayPal, Visa, Mastercard, Discover and American Express. Debit cards can also be used.
2. Features
Easy Search is the top feature of SugarDaddyToday.com. Users also have access to name and save specific search criteria except the basic search. The powerful search function provides you the options of searching for a sugar daddy, a sugar baby, a sugar mommy, a male companion and others. You can find the latest search or refresh the current search on the Last Search tab, and it is very useful. Other features, like Hot Lists, Reverse Hot List and so on, are also deserved to try.
3. Sites Like Sugar Daddie
4. Editor's verdict
SugarDaddyToday.com is one of the original sugar daddy dating sites. It has a clean user interface. Even as a beginner of this site, you will find the features are pretty easy to use. But one thing you need to know is that the signup process will cost you a little time. After you fill all the information required by the site, the CS will send you an e-mail to inform that you will be invited into the site after 4 business hours, which means that you cannot be a member and browse others' profiles immediately. However, since you have been willing to read this review carefully, it's no harm to wait other four hours. After all the site would love to keep all scammers at bay and give you users a healthy environment.