Sugar Daddie Review
Sugardaddie.com - Review by Editor - Overall Rating: 4.0 out of 5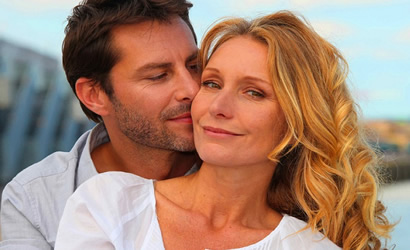 Since its buildup in 2002, SugarDaddie.com has been the first site to put forward the idea of matching rich men and attractive women. What it can offer are services and advice for sugar daddy and millionaire dating. Sugardaddie.com is now one of the most well-known and recognized brands in its field and has had over 5.5 million singles to date. When it comes to the user quality, it has exceptionally qualified members including millionaires, CEOs, models, businessmen and those who know money and looks are often the most important keys to a potential match in these relationships.


1. Costs
Free membership
Gold Membership

• $24.99 / 1 month
• $49.99 / 3 months
• $84.99 / 6 months
2. Features
Standard Membership
• Basic search
• Browse photos and Hot list
• Option to block members
• Feedback area for suggestions or concerns
• Check out partial profiles
• Dating Forums and Dating tips & A toll free help phone number
Gold Membership
• View other members' full profiles
• Send and receive e-mails by using built-in mailbox on the site
• Initiate a conversation with people whom you are interested in.
• Post your opinions on the Forum
3. Sites Like Sugar Daddie
4. Editor's Verdict
Sugar Daddie is the world's first sugar babe & sugar daddy dating site as I mentioned above. The website is stylish, clean, rich in information, and the user-interface is very simple. New users can find anything they want in navigation.
It's not easy when you create an account. At first you should fill some basic information as usual. What should be pointed out is that you have to choose one exact relationship form two kinds of relationships: A. Not limited to a Sugar Daddie relationship B. Strictly Sugar Daddie relationship. Besides, other things are also required to answer including Hight, BodyType, Hair Color, Eye Color Education, etc. But the complex process is good for keeping scammers away from you. With the powerful search franchise, Sugar Daddie have made it is no longer difficult for visitors to find a potential match.
Members having right to block others is a useful and safety feature offered by SugarDaddie. In that way, the user can block other members they don't like to prevent their profile being viewed. The pity is that chat box and instant messaging features are not available on this site.
In general, if you are looking for a rich men who can give you financial support, Sugar Daddie is the right place for you.