Is it Advisable to be a Full-Time Professional Sugar Baby?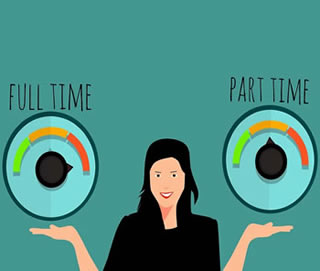 Almost every sugar baby has financial problems. The main goal of many sugar babies is finding a sugar arrangement to solve their financial predicaments. To ensure they achieve this goal quickly, most sugar babies quit their job without any hesitation. Many of them do not realize that finding a sugar relationship takes time and is not as easy as it seems.
Getting a sugar relationship has never been a quick fix for financial issues. So, we wouldn't recommend any sugar baby to quit their job and become a full-time professional sugar baby especially when newbie.
Many brand new sugar babies under-estimate the time required in finding a good sugar arrangement. Surprisingly, sugar relationships are more difficult to find than traditional ones, and as you know some people never even find those. Getting a sugar daddy is a mix of luck, persistence, and proper marketing.
Before you acquire enough experience in sugar relationships, it is not a good idea to quit your job to be a professional sugar baby. You first need money to pay the cost of living and cater for membership fees of a sugar daddy dating sites before you get a proper sugar arrangement.
Sugar relationships usually take time to build, they are also not always long-lasting and can be very unpredictable. The sheer ratio of sugar babies to sugar daddies is also huge and you will always face loads of competition from other sugar babies. Even when you have a good sugar relationship going on, your current sugar daddy still has many choices other than you.
You should always be able to answer these crucial questions: How are you different than the other sugar babies? Why does your sugar daddy still need you?
If you are incapable of consolidating your arrangement with your sugar daddy, he could switch to the next sugar baby at any time. The relationship between you and your sugar daddy is unpredictable can end abruptly. Many experienced and wise sugar babies usually have a job as a backup just in case their arrangement ends.
As a sugar baby, you will not be as busy as you expect. Unless you are dating multiple sugar daddies at the same time, you should be prepared for dry spell periods where meeting and contacting sugar daddies is rare.
Professional sugar babies usually don't make much more money than part-time sugar babies. So according to us, it is unnecessary and unwise to be a full-time professional sugar baby.
In addition to the above points, you can't ignore the negative judgment professional sugar babies face from the society. Many young girls who do this for a living, always face discrimination from sugar haters. This kind of treatment by the community can be a blow to your self-esteem. However, having a job can help you relieve pressure and depression encountered as a sugar baby.
---
★Related Reading★