Should a Sugar Baby Date Multiple Sugar Daddies?
Latest update: Aug 2, 2020 12315 by Tony Samuel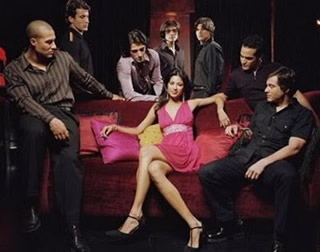 As a Sugar dating coach, this is one of the most frequent question usually asked by many sugar babies, and the answer is always a resounding "YES!"

It is always recommended to use more than one sugar daddy dating site to look for potential sugar daddies; the goal is to ensure you contact as many potential sugar daddies as you can. This might sound weird especially for newbie sugar babies, but every experienced sugar baby knows you the more sugar daddies you meet, the more benefits you will reap.
The sugar bowl is an extremely competitive place, the sheer ratio of sugar babies to sugar daddies is massive, this means that the number of sugar babies searching for potential sugar daddies is huge; thus the more sugar daddies you contact, the higher the probability of getting yourself an ideal catch. Even if you have a good sugar relationship going on, your current sugar daddy still has many choices other than you, the moment he gets tired of you, he could switch to the next sugar baby at any time.
Sugar relationships are not always long-lasting and are very unpredictable, so if you only have only one sugar daddy, finding the next arrangement when he leaves you, will cost you a lot of time and energy. Sugar relationships, unlike normal relationships, is by default non-exclusive, there are usually no strings attached.
Unless you agree with your sugar daddy that you will only be seeing each other, you should always be hunting for new potential sugar daddies. Therefore, it should not be a big deal to connect with several sugar daddies at the same time and never think of it as cheating or immoral.
Tip: Always note that some new sugar daddies sometimes feel betrayed when they discover that their sugar baby has many other sugar daddies. So, you're obligated to tell your potential sugar daddy the truth about all your other sugar relationships.
Related Readings