How to Attract More Potential Matches on a Sugar Daddy Dating Site
Latest update: Jan 15, 2020 12234 by Tony Samuel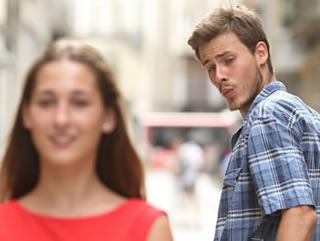 Usually, most sugar daddies are generally busy and have very limited free time this makes it hard for them to peruse through the profiles of sugar babies. Sugar daddies have to browse through thousands of sugar baby profiles to find a perfect match. Even after filtering their search results they still have to pick one sugar baby out of the hundred profiles, which is not an easy task.

The probability of getting recognized by a sugar daddy is always very low. The sugar bowl is a very competitive environment, and it is customarily the role of the sugar baby to be the hunter. The more attention you can attract from potential sugar daddies, the higher the chances of getting proper sugar arrangements.
We have summed up some essential tips to help you stand out from the millions of sugar babies on sugar daddy dating sites.
1. Upload Attractive Photos.
This may sound old-fashioned, but the reality is that most men are visually oriented. According to data analyzed by SugarDaddyMeet.com, 87% of sugar daddies browse the photos of sugar babies first to decide whether or not continue to perusing their full profile. Also for every 10 sugar babies, nearly 7 lose the chance of getting noticed by potential sugar daddies because of lacking an attractive profile photo.
We cannot reiterate how important is to upload perfect and beautiful images as your profile pictures to attract sugar daddies' attention.
2. Ensure You Have an Impressive Profile.
As a sugar baby you can't afford to be lazy, it is part of your job to ensure your bio is complete and creative. The benefit of having a high-quality dating profile is that you are more likely to be noticed by the administrator of the sugar daddy dating site and your profile can get to be seen by more sugar daddies.
3. Become a Premium Member.
Don't complain there are no real sugar daddies on sugar daddy dating sites when all you have is a basic (free) subscription. In most cases, having a gold or premium membership acts as a symbol of trustworthiness, it is proven that most sugar daddies only contact premium members, this is because privacy and security are primary concerns for most of them.
With a premium account, you also get to enjoy full access to all features of the site, and your profile will appear among the top positions during search results. There are many privileges of becoming a premium member, as the saying goes you always get what you pay for.
4. Log in Frequently.
The more active you are on sugar daddy dating sites, the higher the chance of getting noticed by potential sugar daddies. Every sugar daddy dating site has an algorithm that ranks users' profiles. One of the most important factors is whether you are a frequent user of the site.
5. Send the First Message.
It is not advisable to only "wink" or "favorite" potential sugar daddies; it is preferable to be the first one to break the ice. If you get attracted to a sugar daddy, reach out to them first after making sure you've read their full profile. As a sugar baby, you are always in a situation where there are dozens or more sugar babies for each sugar daddy, so it is best to be aggressive.
6. Never Ignore Boost Features.
Sugar daddy dating websites do enough research and testing before launching new functions that are useful to their users. So it is always advisable to try them. These boost features always provide you an unexpected benefit after trying it out.
In this networked era, it is extra hard to succeed in finding sugar arrangements, especially without sugar daddy dating sites. Successful sugar babies are usually very good at using dating sites or social media. You should make good use of sugar daddy dating sites, and you might be successful too!
Related Readings