How to Use Sugar Daddy Dating Site to Find A Good Sugar Arrangement?
Latest update: Jan 21, 2020 18962 by Tony Samuel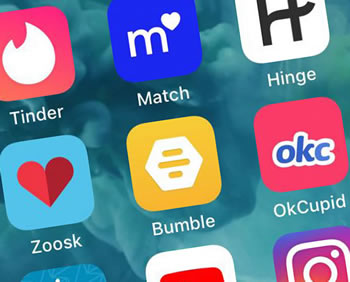 While there have been numerous sugar daddies and sugar babies across the globe claiming to have found their perfect match via sugar daddy dating sites, some people claim to be unsuccessful in finding an ideal arrangement through sugar daddy dating sites( apps). This may point out that sugar daddy dating sites(apps) do not work for some people, but's let's not jump into conclusion so easily. Most people do not understand how sugar daddy dating sites (apps) function and this may be the real reason why they have not realized much success. However, with the below tips, sugar daddy dating sites (apps) will certainly work for you.
1. Choose sugar daddy app instead of its website.
Sugar daddy app is more secure and convenient as compared to its website. It allows you to receive and reply message in real time and at any place. You, therefore, will not need to worry about a missed arrangement attributed to a missed message or a long time taken to reply to the messages. Additionally, apps allow you to find potential nearby matches easier. Thus, going for a sugar dating app over the website enhances your chances of finding a perfect arrangement. Unluckily, most of the sugar daddy dating apps have been pulled down from the Apple App Store following the implementation of the FOSTA-SESTA laws that prohibit sugar dating. Nevertheless, sugar daddy meet is still available on both Android and iPhone apps.
2. Use only the best sugar dating site (app).
Choosing an ideal sugar dating site (app) is actually a long-term process that requires patience. There are hundreds of sugar daddy apps (sites) on the web all of which were developed to fulfill a particular need. Therefore, to choose an ideal sugar daddy dating site (app), you should first get to understand their niche as well as their rules. Then, make the best choice based on your needs. You can also sample more than three sugar daddy app, analyzing their characteristics, popularity, features, number of active members as well as the pros and cons. Finally, make a decision and sign up.
3. Set your Budget .
Before setting out to find a sugar relationship, it's crucial to set a realistic budget that includes time and money investments. It's important to understand that finding a sugar relationship takes time and you shouldn't underestimate the time investment. Give yourself some months to find an impressive sugar arrangement. However, if you want to start land a sugar relationship quickly, you may choose to spend some money to unlock all the features offered by the sugar daddy app(site). Subscribe to a premium membership which is not that expensive and quickly find an excellent sugar relationship.
4. Market yourself with an Impressive dating profile.
When uploading your profile on a sugar daddy dating site, it's crucial to provide information that you are sure is going to work to your advantage. Additionally, make sure to complete personal information to enable the website algorithms to find you the best match to your profile. It's saddening that most people on sugar daddy sites do not provide information aimed at making their profile stand out increasing their chances of finding an awesome sugar relationship. A good profile provides a good impression and enables you to stand out from thousands of users in the same geographical location. Thus, it's crucial to make your profile attractive, and it will certainly sell you out.
5. Upload fluttering yet realistic full body photos.
While your photos should be fluttering and attractive, they should be realistic. Full body realistic photos provide a good sense of your body features ensuring that it's the real you. Also, don't go for extreme close-up shots as they attract very little attention from potential matches. Porn photos as well as fake photos are incredibly annoying and should never be uploaded.
6. Make sure to unlock all features offered by the sugar daddy dating site.
It is strongly advisable to unlock all the features provided by the sugar daddy dating site as they work towards your advantage. Sugar daddy dating sites are designed with several features crucial in finding an awesome sugar arrangement. Few people can actually succeed in finding an ideal sugar arrangement without having subscribed to premium membership. This is because most sugar dating sites do not allow regular members to perform advanced searches based on their profiles or even initiate a chat to a potential partner. It's therefore prudent of you to subscribe to a premium membership and improve a chance of getting a date by up to 500%.
7. Narrow down search result.
An advanced search allows you to narrow down search results and enhance the probability of finding an ideal sugar partner. Statistics point out that people most people are not likely to establish a sugar relationship with someone far away from them. The potential matches in the same geographical location as you are therefore likely to be your ideal sugar partners. An advanced is thus necessary to narrow down the search results and easily find a sugar partner based on your specifications. Premium membership also provides you with features to filter search results by particular specifications including physical appearance, religion, race, occupation, income, etc. The best way to find a genuine date on premium membership is to initiate an advanced search using a verified photo of your potential date.
8. Always start the conversation
After finding someone you are interested in, message them directly instead of winking or intriguing them. Winking is quite lame and impersonal and portrays that you are immature and you do the same thing with every single person you come across on the site. You may want to message someone directly by first talking about a general idea or commenting on their profile information. For instance, start something like "Whoa, you live in New York? That's great. I'd love to be there someday." Always make sure to reach out to a person you are attracted to first.
9. Use the Boost feature.
Most sugar daddy dating sites provide boost feature which enables you to find an ideal partner based on their categories quickly. The boost feature is usually in the form of a clickable tab highlighted in bright colors. For instance "First Date Ideas" on SugarDaddyMeet, the "Certified Millionaires" and "luxury show" on MillionaireMatch, "Bid to Win A Date" on WhatsYourPrice, etc. Such tabs are highly effective in finding an awesome sugar arrangement.
10. Try to leave comments on other people's photos.
Sometimes, you may find it difficult to message a stranger because you may feel awkward. Nonetheless, you may still comment on their photos and eliminate your awkwardness. Additionally, it's a friendly gesture that proves you are attracted to them and that you have read their profile information. Most people are well concerned with how others look at their lives, therefore leaving a comment on their photo is an easy way to getting their attention. However, your comments should be polite and insightful to attract attention.
11. Don't always be worry of salt daddies and scammers .
It is normal to get a heap of messages from Splenda/ salt daddies and therefore you shouldn't ever be worried since everyone faces the same situation on sugar daddy dating sites. It's however essential to learn how to identify scammer and salt daddy and avoid them as soon as possible. Before replying to an entirely new message, you may want first to check his photos and profile information to establish if he is legit and trustable.
12. Increase your contact hours with sugar daddy dating site.
Finding an awesome sugar arrangement is not a walk in the park and requires that you put in a lot of energy and time. Once you sign up to a sugar daddy dating site, you are faced with immense competition which can hinder you from landing an excellent sugar arrangement. However, you can overcome this tremendous competition by logging in sugar daddy dating site more oftenly. Active use of sugar daddy dating sites prompts the website to show your profile to newer members or better matches.
13. It's better to be discovered by others .
It's better to be recognized by others compared to directly contacting others. According to statistics, people who are likely to start a sugar relationship with you on a sugar daddy dating site are often those who contact you in their initiative. This shows that people who discover you are usually interested in you before deciding to message you. When you are first to be contacted, you are likely to find an ideal sugar relationship of your choice as you win the advantage in the conversation. There are several ways in which you can be noticed and discovered by others including uploading attractive photos, writing blogs, joining discussions in forums, participating in website activities among others.
Conclusion
Although premium membership may seem quite expensive, it offers several features that are crucial in finding an impressive sugar arrangement. Before concluding that sugar daddy dating sites do not work, you may want to ask yourself several questions. Have you subscribed to Premium membership? Do you unlock all the features and try the boost features? Are you logging in a lot? If you haven't tried out the above tips, it's better to stop complaining about sugar daddy dating sites and start considering these tips to land an excellent sugar relationship that would change your life. As is often said: you get what you pay for.
Related Readings