Tips on Having a Perfect First Date with A Sugar Daddy
Latest update: Jan 21, 2020 32112 by Tony Samuel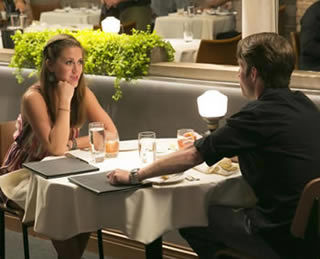 Meeting a sugar daddy is inevitable, and the first meet will come up sooner or later. This experience is usually unfamiliar to many new sugar babies which is understandable. How do you get along with a potential sugar daddy who is old enough to be your father? What do you talk about while with him? What should you wear?

There are so many problems you might encounter during your first meet. In this article, we will discuss how to handle your first meet, and tips to follow to make it flawless.
1. How to Dress on Our First Date?
There are tones of articles on the web that can advise you on how to dress up while on a date. As an adult woman, you should also know how to make yourself look attractive. However, many newbies forget that the first impression is essential in determining how successful your sugar arrangement will turn out.
Your first impression will determine if your sugar daddy will like you. It is also important to ensure you don't dress up like a sexpot or a prostitute to attract his attention, that is pure overkill. Just be yourself and don't exaggerate.
2. Your First Meet Tests Your Chemistry
Always note that the first meet tests the chemistry between you and your sugar daddy, therefore the first meet plays a huge role. From our previous articles, we have always mentioned that many young sugar babies are usually unwilling to indulge in any form of sexual activities with old sugar daddies. So during your first meet, you need to find out whether you are interested in the man sitting front of you and whether you can get along well with him.
3. Discussing Allowance on the First Meet?
Usually, an experienced sugar baby will avoid discussing money on the first date; this does not mean that money is not an essential factor for the sugar baby. There is no sense in discussing allowance before gauging the type of man he is.
You may overrate or underrate the amount of money the sugar daddy is willing to provide. You should avoid making the moment awkward, and business-like. The trick is being patient and waiting for the right time.
4. Prioritize your Security
Always remember that safety should be the main priority no matter how attractive or convince the sugar daddy is. Choose public or familiar places for your first date. You should never be afraid of losing a promising arrangement, always insist on making your potential sugar daddy visit you. Your safety is more important than the sugar arrangement always.
5. What to Talk about on Your First Meet
Picture this; you are on a date with a man who is old enough to be your father, it is expected to lack the right words to say. Surprisingly, you always don't need to say something. As a young sugar baby, it is always wise to listen more and talk less while letting your date do most of the talking.
Never be too eager to express yourself. It is wise to make the sugar daddy lead the conversation, he is more experienced and is in a better position to set an exciting tone.
---
Related Readings