How do you get what you want from a sugar daddy?
Latest update: Jan 25, 2020 7623 by Tony Samuel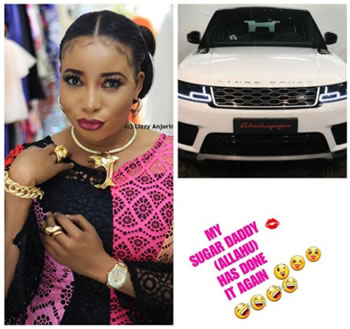 Any kind of relationship, everyone wants to gain something. What would a sugar baby want from the relationship and how does she get it. It is not all about money, they are looking for friendship. They are in need of someone who they can be friends with and someone who can be loyal to them.

It is not always about pleasure but a sugar baby needs someone she can bond with. She needs someone who is honest and can communicate with. On her first dates, she makes sure she identifies someone who she builds trust with. Trust is an important component that provides a mature relationship.
It does not make sense for her to have someone she doesn't trust. Most sugar babies will end the relationships if she is not sure about her partner. She makes sure she gets a genuine sugar daddy that she can trust and be on the same page.
It is because this relationship is more than any dollars one can have. She makes sure she gets someone who can be there for her. When she needs a listener he is there for her. She wants someone she can also listen to his problems. A sugar daddy that is open about her needs and about his needs.
She discards sugar daddies who do not offer a shoulder for her to lean on. She keeps a relationship where the sugar daddy is her friend. He is someone she can laugh with and endure sad moments together.
It offers a great start for both partners in this relationship. It creates the mood and when a sugar baby asks for money she easily gets it. She makes sure she is with someone who is at ease to send her money. He can also be someone who is comfortable with her spending it.
You should practice saying what you want. Gather courage and confidence in believing that is what you deserve. It is a great tip for someone who is inexperienced in this relationship. It helps you build confidence and eventually the awkward feeling disappears.
The best practice is to say those words before a mirror. Get to know the facial expression that you elude. Know what you need to change to make the conversation pleasant. It paves way for you especially when you are about to say it. When saying it makes sure you do not beat around the bush because it might leave an expression.
You should know what he wants in a sugar baby. You should get to know what his fantasies are and suggest having them. It is because most of these sugar daddies are either divorced or never had interest in marriage. You have to be smart and play around his fantasies and be everything he wishes.
Related Readings