Should A Sugar Baby Travel to An Unfamiliar Place to Meet a POT?
Latest update: Aug 2, 2020 12124 by Tony Samuel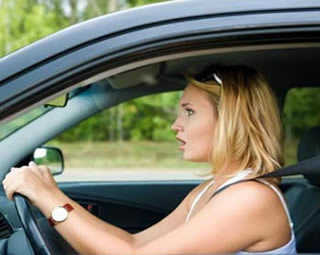 "My name is Tracy, and I am 19 years old. I recently met a sugar daddy on the web, he has a cool profile, and we have had some interesting conversations in the past month. I have been so obsessed with him ever since we started communicating. Today, he has asked me to meet him; he suggested that we meet in Australia. I was born and raised in the United States and have never been abroad, and it's my first time meeting up with a sugar daddy. Should I travel to date him?"
The above question is from a sugar baby who asked us for advice on meeting her potential sugar daddy for the first time.
From the above text, we can get some important information:
1. Tracy is a newbie sugar baby who is both naïve and very young.
2. Tracy has known her potential sugar daddy online for over one month.
3. It is the first date between Tracy and her potential sugar daddy.
4. Tracy is not familiar with Australia. She has never been to Australia, and she also doesn't know anyone there.
From our previous articles, we have always insisted that a real sugar daddy rarely contacts a potential sugar baby for more than two weeks, if you are not familiar with this, we suggest you read our article How to Identify a Scammer or Salt Daddy? It is therefore appropriate for Tracy to question her potential sugar daddy's intentions. Also, it is crucial for Tracy to pick a public or a familiar place for their first date, not a strange place or abroad. The reason for this is to avoid any potential harm because, in the event of any danger, it will be difficult to get help from her friends.
Always remember safety should be the major priority for any sugar baby. So the advice we gave Tracy was to cancel her date or rearrange the meeting.
---
While looking for a sugar relationship, you are always going to meet many sugar daddies from different places. If you are wondering what steps to take when a sugar daddy asks you to meet them in an unfamiliar area or travel abroad, below are some tips you should follow.
1. the rule you should always follow is that unless you are meeting with a sugar daddy in a place that you are very familiar with, never travel to meet a potential sugar daddy for the first time in an unfamiliar place no matter how attractive or convincing he is.
2. always let a sugar daddy visit you especially if it's the first time. You should never be afraid of losing a good arrangement while asking a potential sugar daddy to come to see you. Real sugar daddies are usually willing to travel to another city or country to meet sugar babies they are interested in.
3. always keep in mind at all times, your safety is more important than a good potential sugar arrangement. If you are a newbie, the best option is finding a sugar relationship with a local sugar daddy. You can conveniently use the filter feature on a sugar daddy dating site to search for potential sugar daddies in your local area.
4. if you have to go to a strange place to meet a sugar daddy, ensure you first know him and his intentions.
Related Readings