Mistakes That Sugar Daddies Usually Make
Latest update: Aug 3, 2020 11265 by Tony Samuel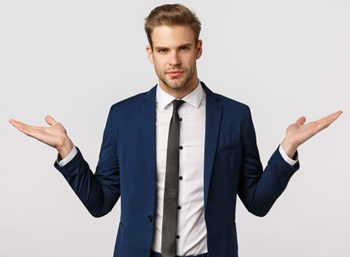 It goes without saying that one needs to be out of the frame to see his real picture. It is the same case with sugar daddies while searching for a girl to date them. Most of them feel like they are on the right track because of the good things they are doing.

However, it is not the same story that the women they try and date say. They have a totally different script towards these men's' actions. Some of the sugar daddies make stupid mistakes that threaten the stake of their relationship.
You should read on to learn some of the mistakes that sugar daddies make and how to rectify them.
1. Overspending
Some men spend more than they should on their sugar babies. When the man gives out more money in their earlier days in the relationship, it can cost the relationship. It is a good perspective but it changes the aspect of the relationship. She will just view him as a provider only.
2. Desperation
They try to please their ladies too much. When one tries to outdo himself makes the lady lose attraction towards him. Actually, when she senses it should lose the interest she had for him.
3. Attitude
A sugar daddy attitude matters a lot. Does he have a positive attitude or the negative one? Most ladies want to be around sugar daddy that is comfortable with his skin. He is confident in his decisions.
4. Talking too much about yourself and your achievements
It is good to acknowledge some of the tremendous achievements that you have had. However, a sugar daddy should limit this conversation. A good sugar daddy should let his lady know that he can be able to meet her physical needs as well as emotional needs.
5. Fulfilling her physical needs and neglecting her emotional needs
Giving her all the money she needs is good but do not give her and you have no time for her. The same case applies for one who buys what her sugar babe wants but doesn't make any physical contact with her. It leads to her finding someone who can offer both of her needs.
A sugar daddy who is interested in the relationship will make time for her. It can be immediately from office or he can arrange for a getaway with her. No time with her means that you are not including her in the things you love.
6. Expectations
Most sugar daddies since they have money think that they shouldn't go out of their way to find sugar babies. Instead, they expect to be found by them. They want too much with little effort. What they do not realize is that for any relationship to work, the search is for both parties.
Related Readings