What You Need to Know About a Secret Arrangement
Latest update: Apr 11, 2020 13625 by Tony Samuel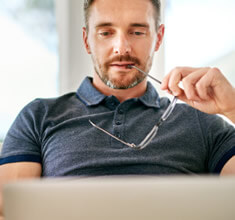 Sugar websites have gone a notch by introducing secret arrangements for their members. It is meant to add more life to them. If you want one, search online you will find one. It can be an afternoon or an evening seminar. The summit mostly is to discuss their lifestyle. So if you are a beginner or a master you definitely need to read more below as the article highlights what goes down there.

Sugaring, that is if you are new to this field means a sugar babe will be a companion to a sugar daddy in exchange of living in paradise or eating in luxurious hotels and many more. She is pampered by being given a monthly allowance, tuition fees, travel tickets and so on. It is more of a business adventure.
These secret arrangements tend to portray a message that there is nothing wrong being a sugar babe who is upfront with her sexuality, needs, and expectations. In this kind of seminars, you will know where to look for what you want. You will know your boundaries. You will know smart ways to get what you want.
You need to know the following before attending secret arrangements.
1. Makeup should be in your to-do list. It enhances your beauty. It is important to have it even on other consequent dates. It speaks volume about your maintenance level. It gives the idea to the sugar daddy what he should expect to do to maintain you. Additionally, it gives him an idea of how much time you take to get ready.
2. be clean. If you want a long term relationship then you should maintain a spotless house and a car. Most of the sugar daddies are neat freaks. They expect a clean house, sink, and the wardrobes or the racks are arranged properly.
3. Your needs. You should go over them. It is because most sugar daddies will pay for your water bill, telephone bill and give out house allowance. Successful ones can also set up an investment for you. You need to ask yourself what kind of business you want to venture into.
4. You need to know how to handle possessive sugar daddies.Remember most of these relationships are not long term. It is like any other freelance work. The more you have different sugar daddies the more your income elevates. So what do you do if you got a sugar daddy who doesn't want you to see other sugar daddies? You should end the relationship or you raise your needs expenses higher than before.
5. You should break the ice on your finances and what you expect on your first date. It will let you know if there will be more secrets arrangements with the guy or not.
Related Readings