Beware of The Scammers on The Sugar Dating Site!
Latest update: Jan 11, 2020 12932 by Tony Samuel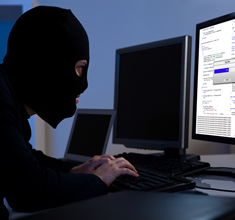 Sugar daddy dating sites are very popular nowadays. No matter you are on which site, it's unavoidable to meet liars and dishonest people. They either want to cheat you for money or have sex with you. Even the websites with most strict verifying systems can not sift out all the users with bad intentions, let alone free sugar daddy sites. . So in order to avoid being scammed someday, you'd better learn some skills of identifying potential scammers. Here are five tips for you.
1. The veracity of their profile photos.
You can search the user's pic in google. If you find the same picture, it shows this guy is using a fake photo to cover his real identity. We all wish to date a handsome as well as rich sugar daddy. But it's quite unusual to land such guys. Pay attention if you come across a wealthy and super good-looking man on a sugar daddy dating site. We can't be 100% sure he is a liar, but the possibility exists.
2. Choose to chat with paid members.
Sugar daddy website verify paid members more rigorously, including their income, vacation and location. Most scammers would not pay because they don't want to disclose their personal information, or the police may visit them more easily.
3. Watch their speech.
Real users are concerned with their privacy. They would not uncover their private information easily, especially real sugar daddy. When you meet guys who are constantly showing off their wealth or power, they are very likely to have untold purposes.
4. Ask about their job and position to tell their income.
If you ask a liar directly about his annual income, he will give you a satisfied answer. But there's no basis for all this. By inquiring about a person's job, position, and professional questions related to his work, you can know about his income and you can tell whether he is telling the truth.
5. Don't believe any promises.
Making promises is a trick the scammer often apply. He'll talk about what he'll buy for you, what places he would take you to. If you believe all this, it's hard for you to give up those luxurious things and luxury travels. The liars will make use of your mentality and keep you meeting his demands. His promises, of course, would never realize.
Common Sense for Your Sugar Daddy Dating
If you do not use common sense when meeting people, then even if you do not use sugar daddy dating sites, you cannot guarantee 100% security. Bad people may find you in other ways. So the key to solving the problem is whether you know how to protect yourself rather than give up trying something new. Here's some common sense you should know:
① Be honest, but do not reveal too much of your personal information, such as your phone number, workplace, etc.
② Get to know the people you date well, such as their age, workplace, hobbies, family circumstances, and more.
③ Before the first appointment, it is best to confirm by talking to the person on the phone.
④ Pick a public place to meet for the first date, if you cannot be sure of safety, do not spend the night outside.
⑤ Do not enjoy food or drinks from an unknown origin. Try to go home by yourself after the date ends.
Related Readings