Top Five Sugar Dating Tips
Latest update: Aug 5, 2020 12316 by Tony Samuel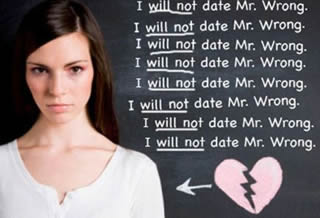 You might want to be a sugar daddy or a sugar baby? In this article, you are going to learn guidelines that will help you have a healthy relationship. It caters for both needs and illustrates what you need to do as a sugar daddy or as a sugar baby.
1. Age
You need to assure that you are comfortable with his age difference. Are you able to introduce him to your friends or family? Do you feel uncomfortable introducing him? You need to let this factor not to be a bother in your relationship.

When looking for a sugar daddy gets one who allows you to act according to your age. On the other side, he should act his age, not yours. Remember you are looking for someone who is mature and doesn't behave like a youth.
2. Respect
It is obvious that sugar daddies treat their ladies with respect. However, you should reciprocate it with kindness and respect too. It doesn't matter what the age difference is, respect is paramount both sides. It should be among the qualities you are looking for in a sugar daddy.

It helps the relationship to start off in the right way. Additionally, this treatment is a great deal especially when romancing. Both parties should give out respect each deserves and s rightfully theirs.
3. Terms
What do you want the relationship to be like? Do you want it to be just a fling? Do you want something temporary or something that will be long term? You should state your terms in your first date with your sugar daddy.

It helps you plan ahead. Stating your terms helps you to choose the kind of man you want. It is a great deal because it will help both of you know your expectations and how to meet them. You will not experience a conflict of interest because you both did set the boundaries.
4. Time
You should get someone who is organized and plans ahead. A sugar daddy who has a routine of doing things is the perfect match because he is not going to rush things in the relationship. Any experienced sugar daddy knows that he should take his time and let things flow in the relationship.

It is known that every woman has a high level of patience. Hence it would be inappropriate to be in a relationship where a sugar daddy is shoving things on the lady. Whether he is dishing out more money he shouldn't rush things.
5. Past life
Both parties involved should make sure that their past life, ex-girlfriend or ex-wife do not interfere with the current relationship. The same case goes to a sugar baby make sure your past house is in order before diving into a new relationship.
Related Readings