What If Falling in Love with Your Sugar Daddy?
Latest update: June 1, 2020 9662 by Tony Samuel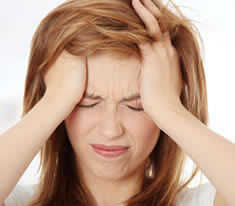 When you have a sugar daddy, you no longer have to worry about tuition fee and your loans. Throw away your old clothes, grab the fresh new credit card and enjoy the pleasure of consumption in all kind of stores. On weekends, dress yourself like a classy lady, frequent upscale restaurant and have fancy dinners. What a pleasure. But if you can't help yourself falling in love with your hot sugar daddy, you'll lose all this.
This is not to scare you. We know that most sugar daddies are successful people. Those elite singles spend around 40-60 hours on work and career. They choose sugar daddy relations because they don't want to be held up by feelings. What they need is company or sex. What a smart sugar baby has to do is being around when the sugar daddy feel the need and step away when they don't. Never interfere with their life. Once your sugar daddy knows you are in love with him, he'll considers you as a hassle and end your sugar relation as soon as possible. If so, what a big loss to you.
To avoid falling in love with your attractive sugar daddy, let's learn from a successful sugar baby - linda from Australia.
Tips for Sugar Baby Seeking Sugar Daddy
1.Stick to principles. Before you decide to be a successful sugar baby, set up rules and stick to them. One of the most important one should be --never put your personal feeling into a sugar relationship. You should remember that you are not seeking a life partner. This is your profession.
2.Have at least two sugar daddies at the same time. If you are too dependant and familiar with someone, it's hard for you to have no feelings with a successful and attractive man. When you are with more men, you'll find it easier to handle these relations. In the same sense. Join the sugar daddy dating sites or high-end places to expand your hunting range, you need to know more sugar daddy.
3.Control and manage your emotions. People are emotional animals. It's difficult to find you have feelings with some sugar daddy. You should pay attention to control yourself when these emotions are still under control. The best approach is to keep a diary, writing down the change of your emotions and manage your emotions any time.
4.Find a sugar daddy who is very different from you. Of course, this will make you feel uncomfortable. But it's a good way to prevent you from falling in love with your sugar daddy. Pretty as Linda is, her sugar daddy is 25 years older than her.
5.Find a real partner. You can find yourself a real partner, say a boyfriend at the same time when you are in sugar daddy relationship. This will be an effective way of avoiding having feelings with your sugar daddy.
Related Readings