Sugar Baby: I Need a Sugar Daddy to Pay Your Bills? (This is how to solve this problem)
Latest update: Jan 23, 2020 18632 by Tony Samuel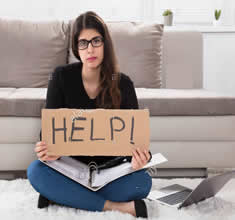 Most often than not, the term sugar babies describe young women who are in college or have just started their careers. These women seek a person who can support them financially and ease the burden of paying their bills. While this may be a clever idea, landing a genuine and loaded sugar daddy is not easy. You must be able to vet the man before you come to an agreement. Here are some tips on how you can get a sugar daddy.
To begin with, here are some questions you should ask yourself.
1. Are you patient enough to wait on a genuine sugar daddy?
For you to get the right sugar daddy, it will take some time. The average time for most sugar babies is a few months. During the first two weeks, you are likely to receive messages from deceptive men who are just testing the waters. You will need to learn how to weed out this group of people until you find the genuine sugar daddies.
2. Do you have a source of income that you can use before you meet the sugar daddy?
Before you embark on the journey to finding your sugar daddy, you must have a job. You may not be earning a high salary but at least you will have money to buy your basic needs before the sugar daddy comes along. For new sugar babies, it's not wise to quit your job without any sugar arrangements.
3.Do you really understand the level of competition in the sugar bowl?
The phrase sugar bowl should be a familiar phrase to you right now. If not, check out our website for more information. You need to understand that the sugar bowl has very many attractive, smart and witty sugar babies just like you. These sugar babies want the same thing that you want from a sugar daddy. You must therefore have a charming personality and an attractive appearance on line. Make sure you use your unique traits like your hobbies, race, color of your hair, and other features to draw sugar daddies to you. Above all, remember to exude confidence and be yourself.
4.Are you okay with having sex with an older man?
If you cringe at the thought of having sex with a man who is over 40 years old, then dating a sugar daddy is not your thing. Once you enter the sugar bowl, you will find old and at times not attractive men, who are willing to give you money for sexual favors. You may think that you can limit your interaction to the online platforms only. However, before the sugar daddy commits to be your financial provider, you must commit to having sex with him. If you are not okay with this, then you should not join the sugar bowl.
5.Are you comfortable with a small allowance to start with?
Like most things, the difficult part is beginning them. It will take a lot of time and effort from you to build a relationship with your sugar daddy. For this relationship to last, you must first have a sensible request for your allowance. Statistics by the sugardaddymeet.com says the average sugar daddy is 35.5 years old with an average income of $300,000. The sugar babies on the other hand have an average of 24 years and earn $ 3,500 per month, from her sugar daddies. If you quote a figure below average, you are likely to seal the deal faster than a sugar baby who will ask for more money. Once you solidify the arrangement and create a stronger bond with your sugar daddy, you can earn more. Take note of this if you want to succeed in this journey.
How to Get A Sugar Daddy to Pay Your Bills?
If your answer to all the questions above is yes, then you are ready to join the world of sugar babies. Although you will face some challenges on the way, being persistent will put you ahead of all the other competitors. But this is not all; there is more to this journey.
1.You must keep in mind that most sugar daddies value their money and they know exactly what they are looking for. They are not only rich men but also intelligent. To be on the safe side, ensure to reach an agreement as soon as you verify that the man is a potential sugar daddy. Do not worry about the money being offered to you in the beginning. Focus on growing your relationship so that you can get more in the long run.
2. As tempting as it may be, NEVER deceive your sugar daddy. Most of the men you will meet are brilliant and mature men who are intrigued by sincere women more than a person who plays games. They are also men with very busy schedules and have no time to waste. If you meet a potential sugar daddy and you fail to reach an arrangement in a week, move on to another man. As a rule of thumb, only conmen and deceptive men will continue chatting with you for weeks before reaching an arrangement. These men will persistently as you for nude photos and even your money. If this happens, do not fall for it. Do not be afraid to cut off communication with a man if you suspect that they are not genuine. Remember in this game, only the patient and persistent sugar babies win.
3. Although you are not rich and may not know any rich men or have access to high-profile parties, you can still meet sugar daddies through various sugar daddy dating sites or sugar daddy app. With the growth of technology and the current fast-paced life, these online sites can save you a great deal. Check out our top 10 sugar daddy dating sites and start your journey to find a sugar daddy who can give you the financial support that you need!
---
★Related Reading★